Regular price
Sale price
$24.99 AUD
Unit price
per
Sale
Sold out
All-in-one crystal nano-glass nail file and shiner


(Comes with protective hardcase)


Have you ever wanted longer, stronger, healthier, shinier nails? Well, all your nail wishes have just come true, thanks to this magic little wand!


Introducing Buff Wand, the eco-friendly and reusable multifunctional nail tool that does it all! Made of tempered glass with nano-glass technology, this tool is designed to help you shape and file your nails, push your cuticles, buff, and polish your nails to a smoooooth, long-lasting shine (up to 3 weeks!) with ease and without harmful chemicals.


And the best part is, it's washable and replaces multiple nail tools, so you won't have to worry about a seperate file, cuticle-pusher, buffer and clear nail varnish! With Buff Wand, you can have beautiful nails without any hassle!


Get yours today and take your nail care to the next level! See you in the buff!
Share
Features

Better for your nails - Traditional emery boards and metal files damage the surface and edges of your nails, opening them up to bacteria and making them weak. Buff Wand's nano-glass technology seals the nail surface and edges as it files and buffs, which help to prevent chipping and strengthens your nails.

Eco-friendly & sustainable- glass lasts longer than traditional emery boards which are made of plastic and sandpaper and wear down quickly, and metal nail files which can corrode and rust. Traditional files also take years to decompose and cannot be recycled.

Reusable- simply wash clean with soap and water and your Buff Wand is good as new!
How to use

Step 1: File and shape - Use the flat side of the wand to file the edges of your nails to desired shape and length. The curved edge of the wand can be used to push back your cuticles.

Step 2: Buff and polish - Use the same flat side of the want to gently buff the surface of your nails with a light hand (some very fine nail dust will appear, which you can wipe away). This will smooth out ridges and polish the surface to a glassy shine!
Shipping

Flat rate $10 shipping Australia-wide. Free on orders over $60. Ships within 2 business days
View full details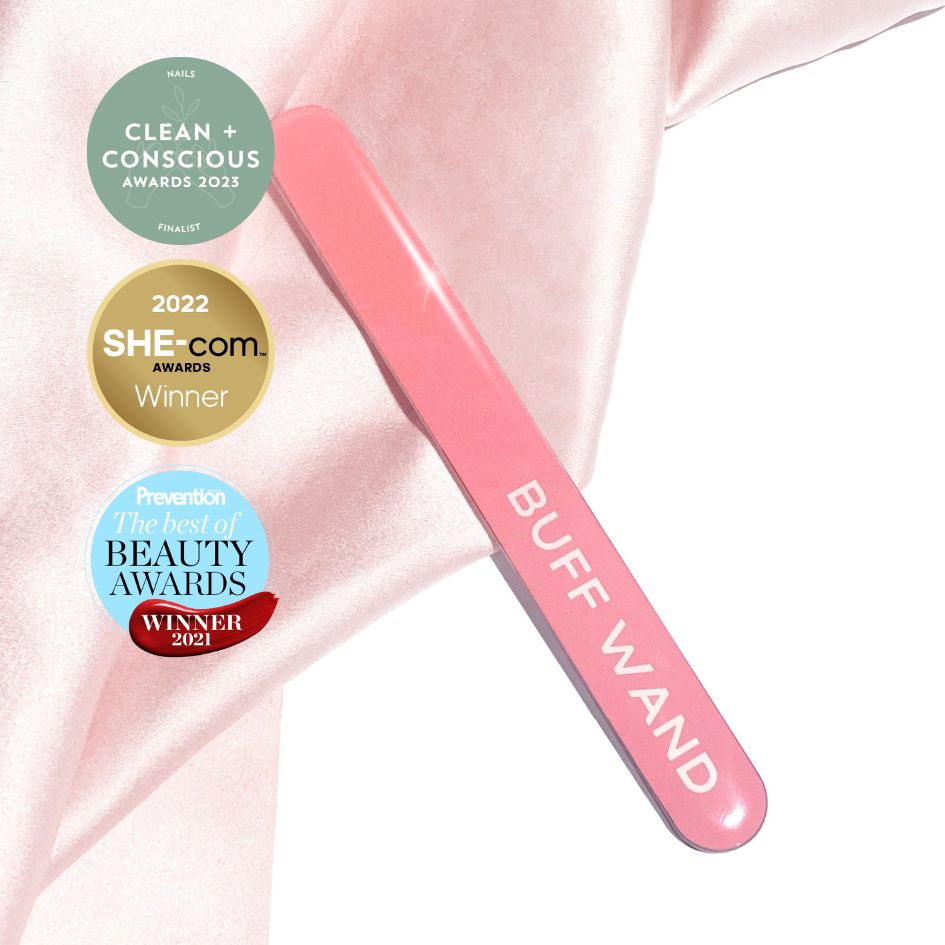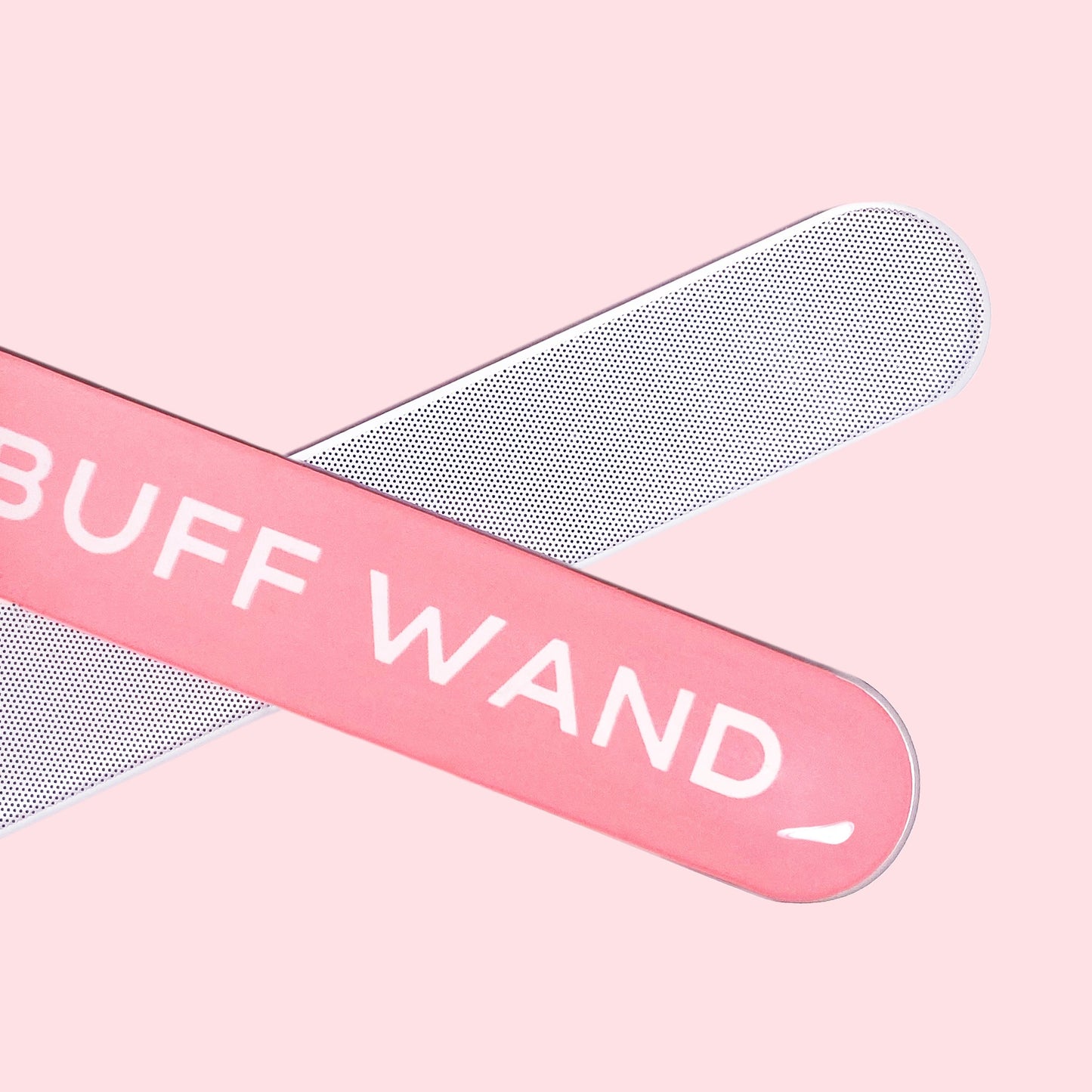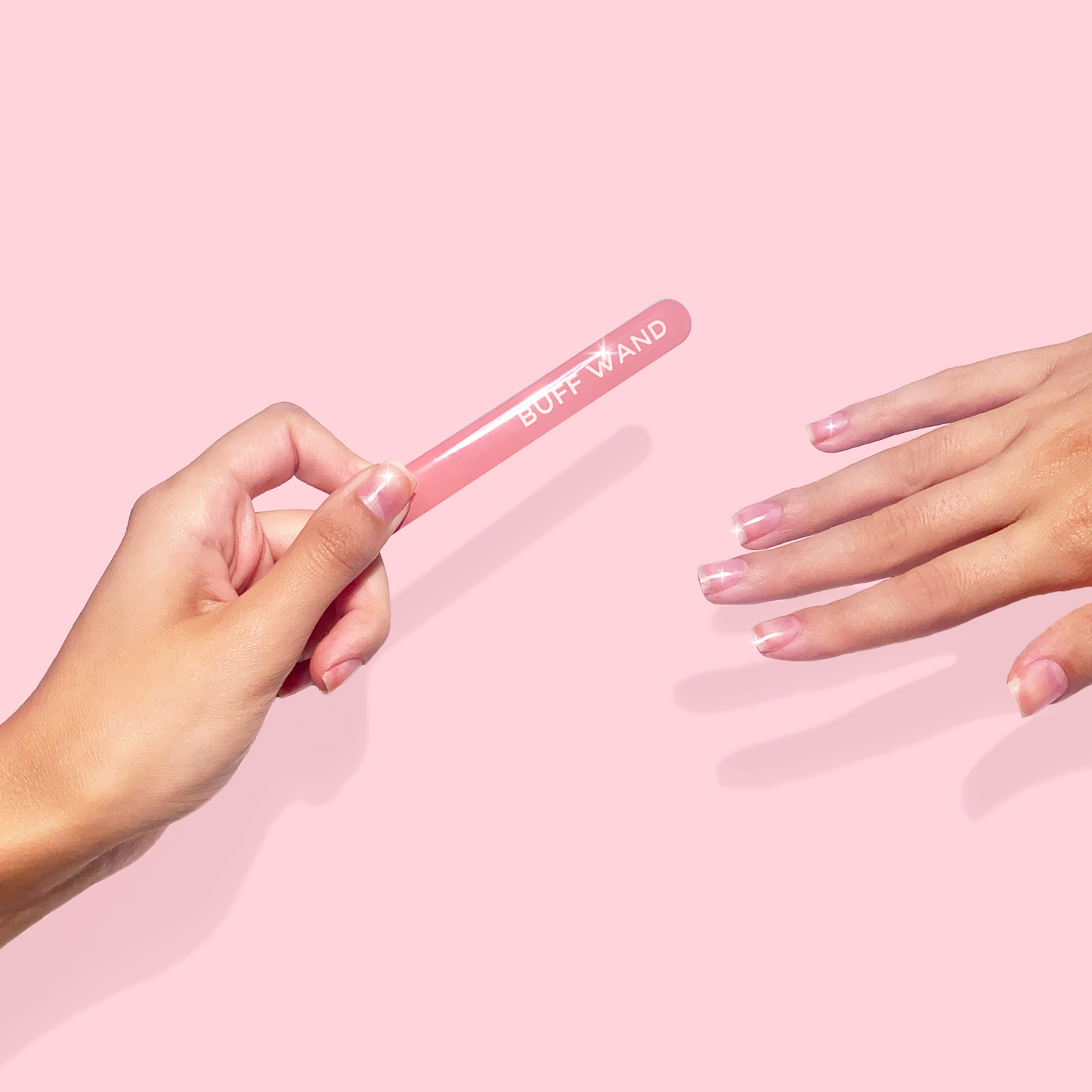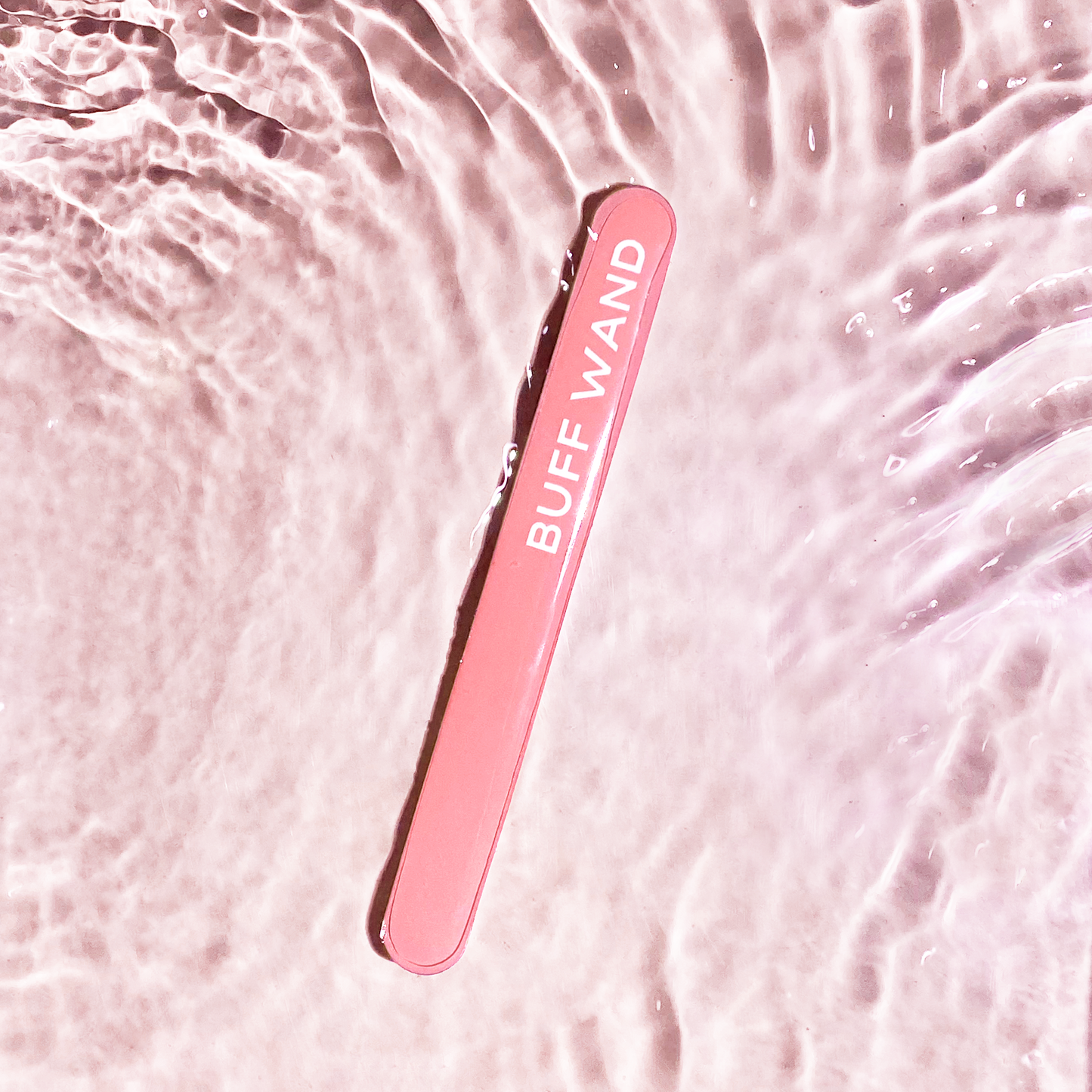 Buff wand
Absolutely amazing how this has changed my nails. Being sceptical at first and wasting money on other products makes me wish I bought the buff wand sooner. I highly recommend this to everyone and don't hesitate just buy it!
A job too hard……almost!
After a lifetime of weak, unable-to- grow, nurses nails, I tried acrylic nails at around 50, along with a nail important career change. And I loved them so much, renowned for my nails for the first time ever. After about 20 years thought was time for acrylics to go. Nails now worse than ever, as soon as they had any length they split, in every direction. Ridging very pronounced. Am now on my 4th week of intensive nail care, starting to use Buff Wand two weeks ago, could not use until I had some length to grip. But splitting has stopped & I'm starting to get some length at last
Have really enjoyed buffing them, for past month, very successfully, ridges almost disappeared, as has splitting…. Will send further progress reports as it happens. I'm very happy.
Buff Wand - Nano Glass Nail File Manicure Wand (Single Pack)
Buff Wand Wonder
I love the Buff Wand!!! I never experienced such a joy after using and looking at the results of the Buff Wand.
I am very happy and satisfied with the results on my nails, they are healthy, strong, shiny and beautiful. It's an amazing and unique product that I recommend to everybody!!!
Amazing from the get go
This wasn't my first choice - I thought it was a touch too expensive so I resisted buying and bought a similar one from the chemist. Big mistake. It shattered into tiny pieces just trying to get it out of the packaging. Went straight online and got the Buff Wand. Arrived in its case and I use it all the time. Just buy the Buff Wand - dont think about it.