Regular price
$49.98 AUD
Sale price
$41.99 AUD
Unit price
per
Sale
Sold out
All-in-one crystal nano-glass nail file and shiner


2 Pack - one for home, one for work! (*each wand is packaged separately and comes with it's own protective hardcase)


Have you ever wanted longer, stronger, healthier, shinier nails? Well, all your nail wishes have just come true, thanks to this magic little wand!


Introducing Buff Wand, the eco-friendly and reusable multifunctional nail tool that does it all! Made of tempered glass with nano-glass technology, this tool is designed to help you shape and file your nails, push your cuticles, buff, and polish your nails to a smoooooth, long-lasting shine (up to 3 weeks!) with ease and without harmful chemicals.


And the best part is, it's washable and replaces multiple nail tools, so you won't have to worry about a seperate file, cuticle-pusher, buffer and clear nail varnish! With Buff Wand, you can have beautiful nails without any hassle!


Get yours today and take your nail care to the next level! See you in the buff!
Share
Features

Better for your nails - Traditional emery boards and metal files damage the surface and edges of your nails, opening them up to bacteria and making them weak. Buff Wand's nano-glass technology seals the nail surface and edges as it files and buffs, which help to prevent chipping and strengthens your nails.

Eco-friendly & sustainable- glass lasts longer than traditional emery boards which are made of plastic and sandpaper and wear down quickly, and metal nail files which can corrode and rust. Traditional files also take years to decompose and cannot be recycled.

Reusable- simply wash clean with soap and water and your Buff Wand is good as new!
How to use

Step 1: File and shape - Use the flat side of the wand to file the edges of your nails to desired shape and length. The curved edge of the wand can be used to push back your cuticles.

Step 2: Buff and polish - Use the same flat side of the want to gently buff the surface of your nails with a light hand (some very fine nail dust will appear, which you can wipe away). This will smooth out ridges and polish the surface to a glassy shine!
Shipping

Flat rate $10 shipping Australia-wide. Free on orders over $60. Ships within 2 business days
View full details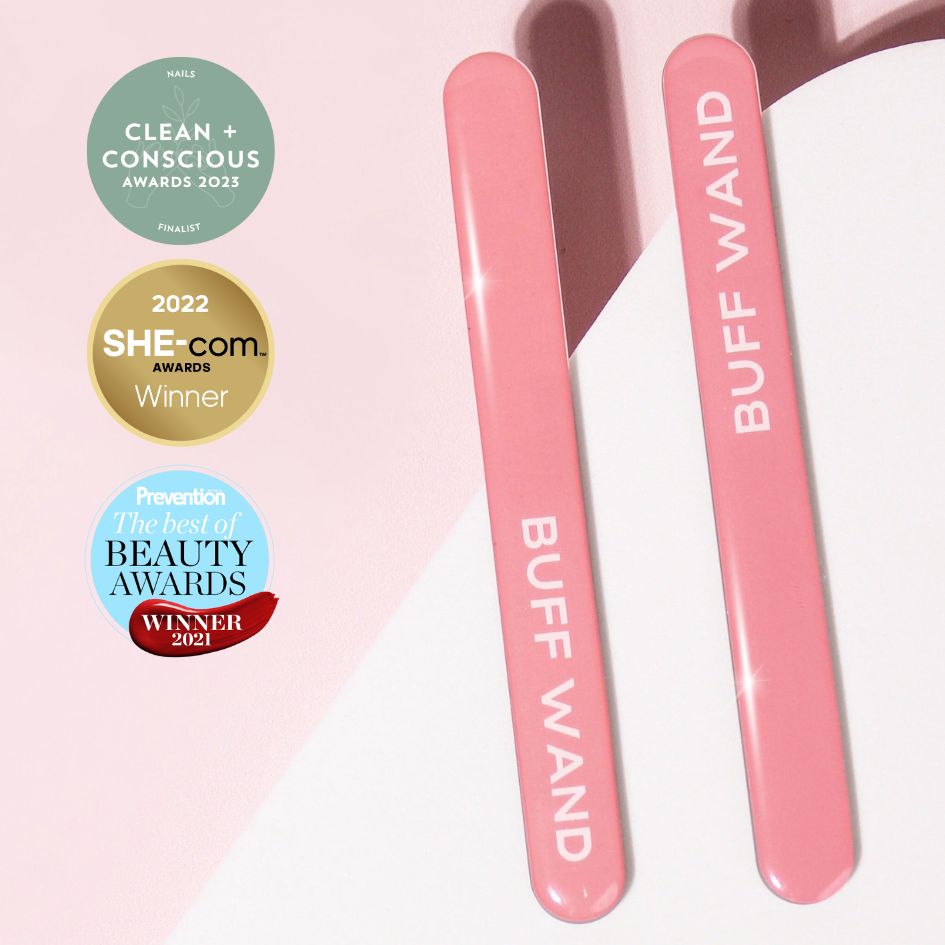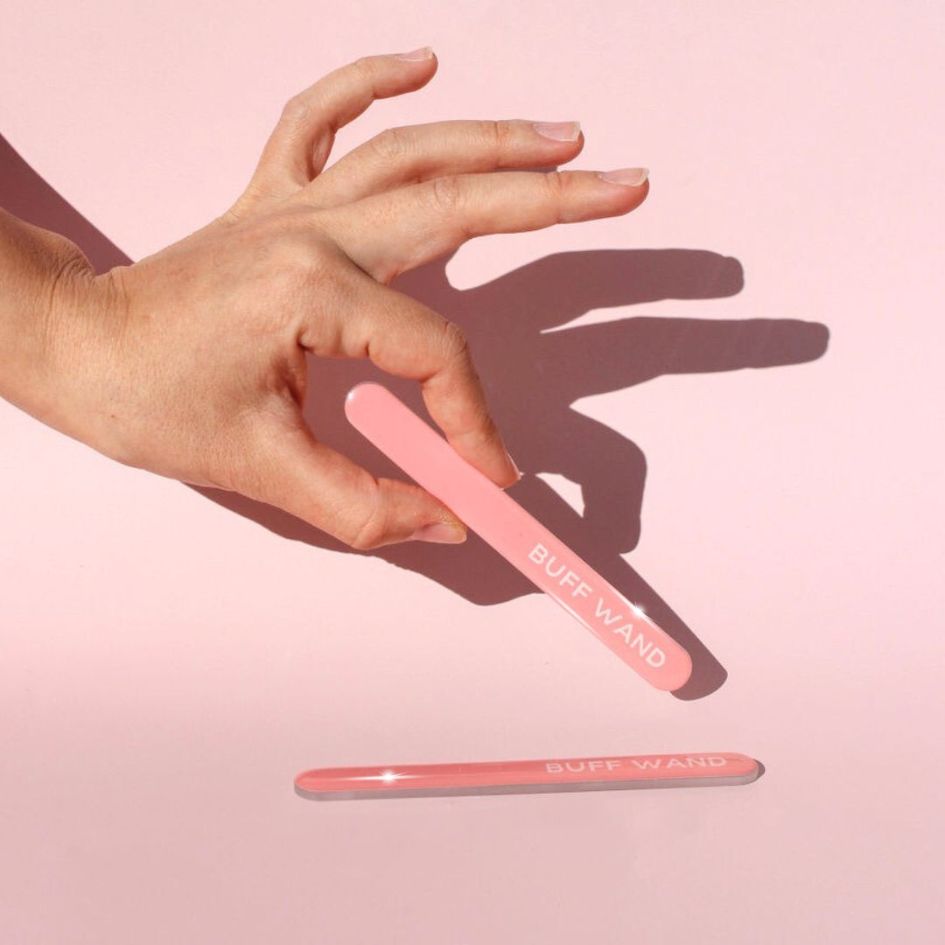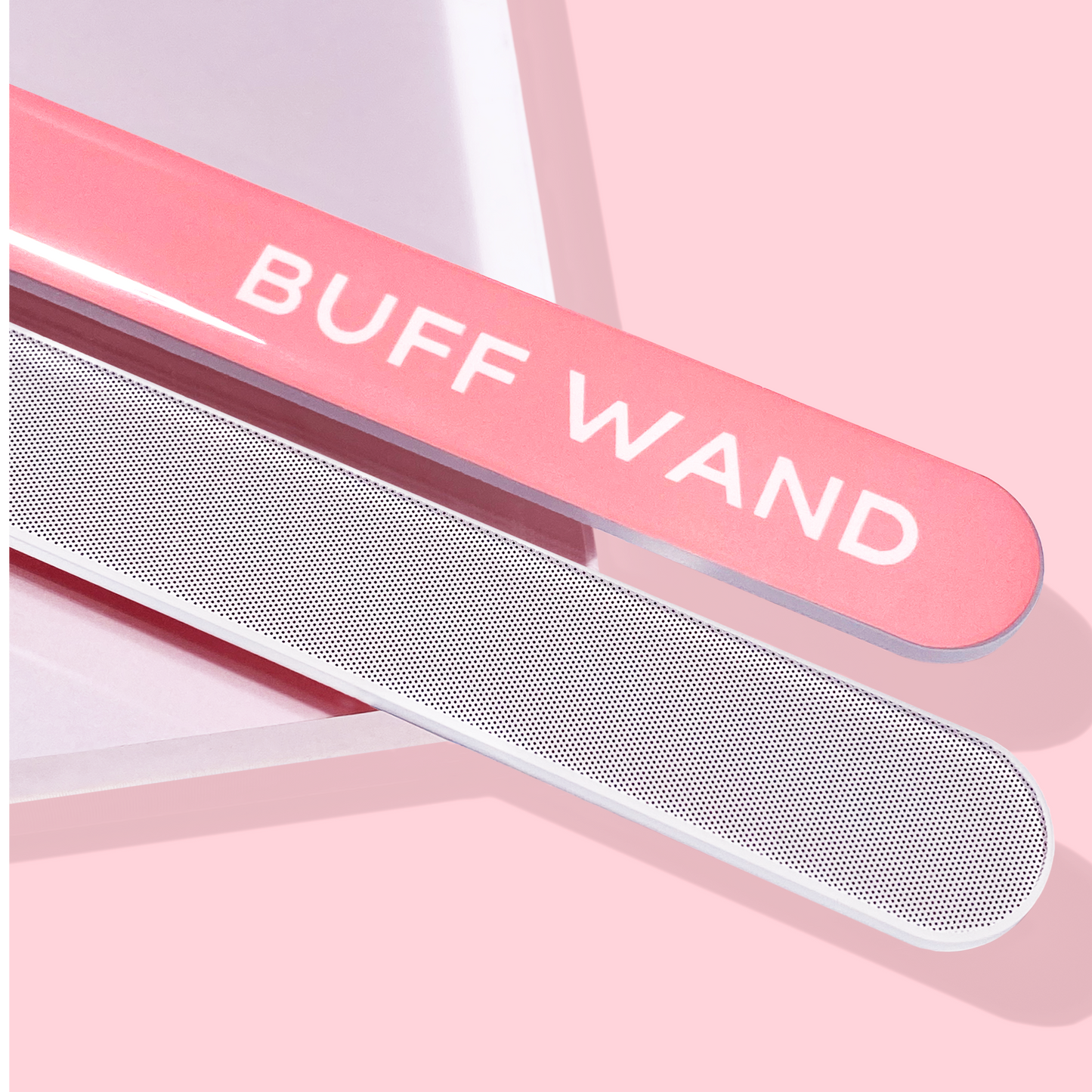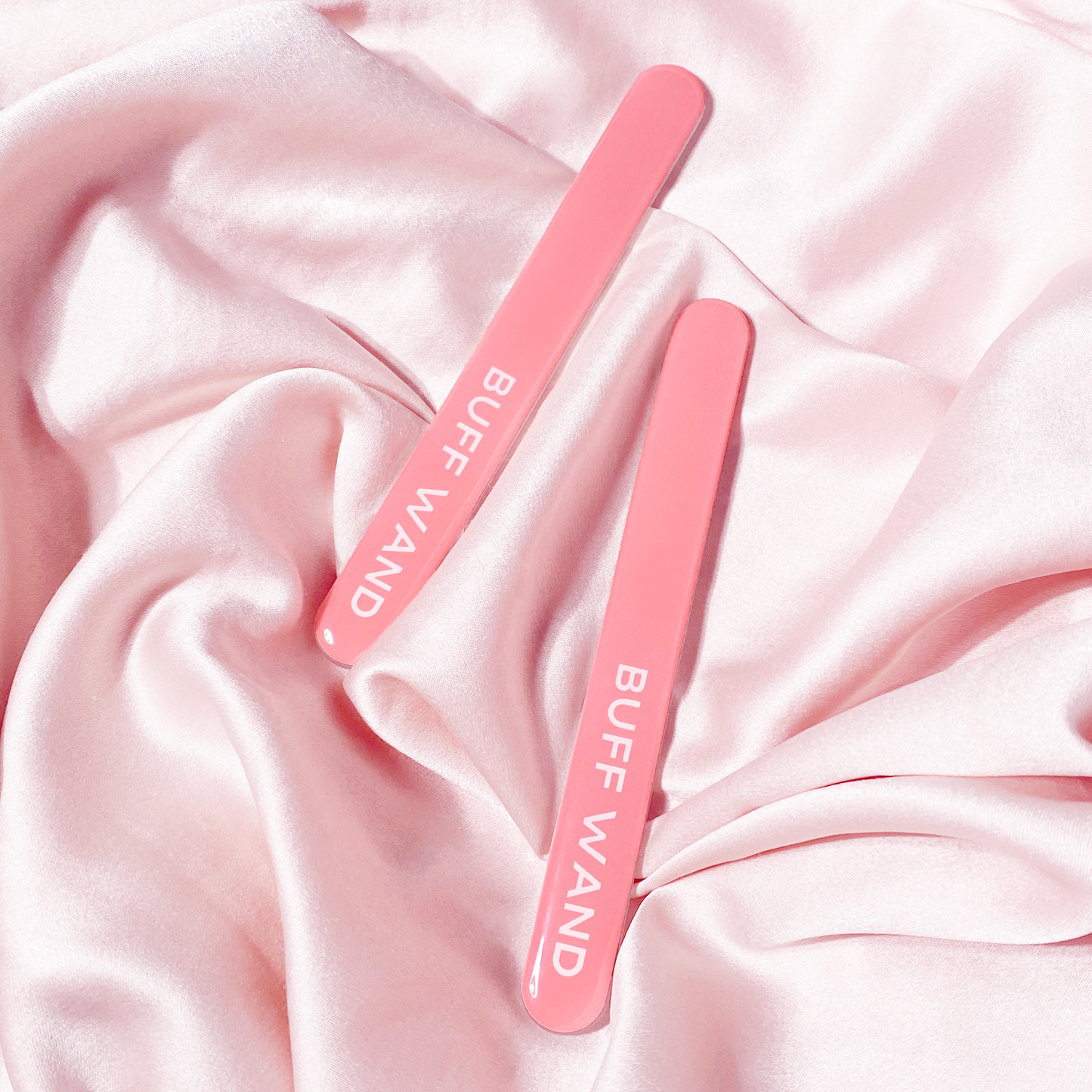 Not as good as I imagined
I have had the buff wand on my wish list for well over a year. I finally bought it and when I used them, it did make parts of my nails shiny like advertised, but there were lots of dull missed patches on the nails as well. I sat for a long time trying to get these spots but never managed to do so. I guess this is where the foam buffing blocks may work better.
It does everything it says!
I bought one, and liked it so much, I bought 2 more! Such a great all purpose nail tool.
Amazing product……..
I can't express how amazing my nails look, I wish I had taken a before photo, the buff wand is easy to use, finishes the nail with a beautiful soft edge and the top side pushes cuticles back with no discomfort.
The shine and smooth feeling of my nails is extraordinary.
I also use the cuticle oil which finishes the look of my nails off perfectly ❤️
Birthday present
My nails have never looked so good
Best little nail file ever
Super happy with my nail file and foot file. My nails and feet are the smoothest they've ever been.