Regular price
Sale price
$19.99 AUD
Unit price
per
Sale
Sold out
Experience the ultimate solution for healthy nail growth with our Nourishing Nail Growth Cuticle Oil!
Carefully crafted with a powerful blend of the highest-quality natural, all-natural oils that have been specially selected for their antioxidant, anti-fungal, and growth-promoting properties, our lightweight formula absorbs quickly and deeply moisturises your cuticles and strengthens your nails.
Nourishing jojoba, almond, and avocado oils work in harmony to replenish and fortify your nails; myrrh, clove and rose geranium help protect your nails against bacteria; while vitamin E delivers potent antioxidant protection.
Simply brush on a small amount, gently massage for optimal absorption and to stimulate healthy blood flow, and make it a daily ritual for longer, stronger, more beautiful nails!

Pen contains 5ml of product
Share
Ingredients

Ingredients: Prunus Amygdalus Dulcis (Almond) Oil, Olea Europaea Fruit (Olive) Oil, Simmondsia Chinensis Seed (Jojoba) Oil, Persea Gratissima (Avocado) Oil, Tocopherol (Vitamin E), Eugenia Caryophyllus Bud (Clove) Oil, Commiphora Myrrha (Myrrh) Oil, Pelargonium Graveolens Flower (Rose Geranium) Oil, Citrus Limon Peel (Lemon) Oil, Citronellol, Geraniol, d-Limonene, Eugenol
How to use

1. Brush on a small amount of oil over cuticles and nails.

2. Rub into skin to help absorption and increase blood circulation to the area.

3. Enjoy soft, nourished, healthy cuticles and nails!
Shipping

Flat rate $10 shipping Australia-wide. Free on orders over $60. Ships within 2 business days
View full details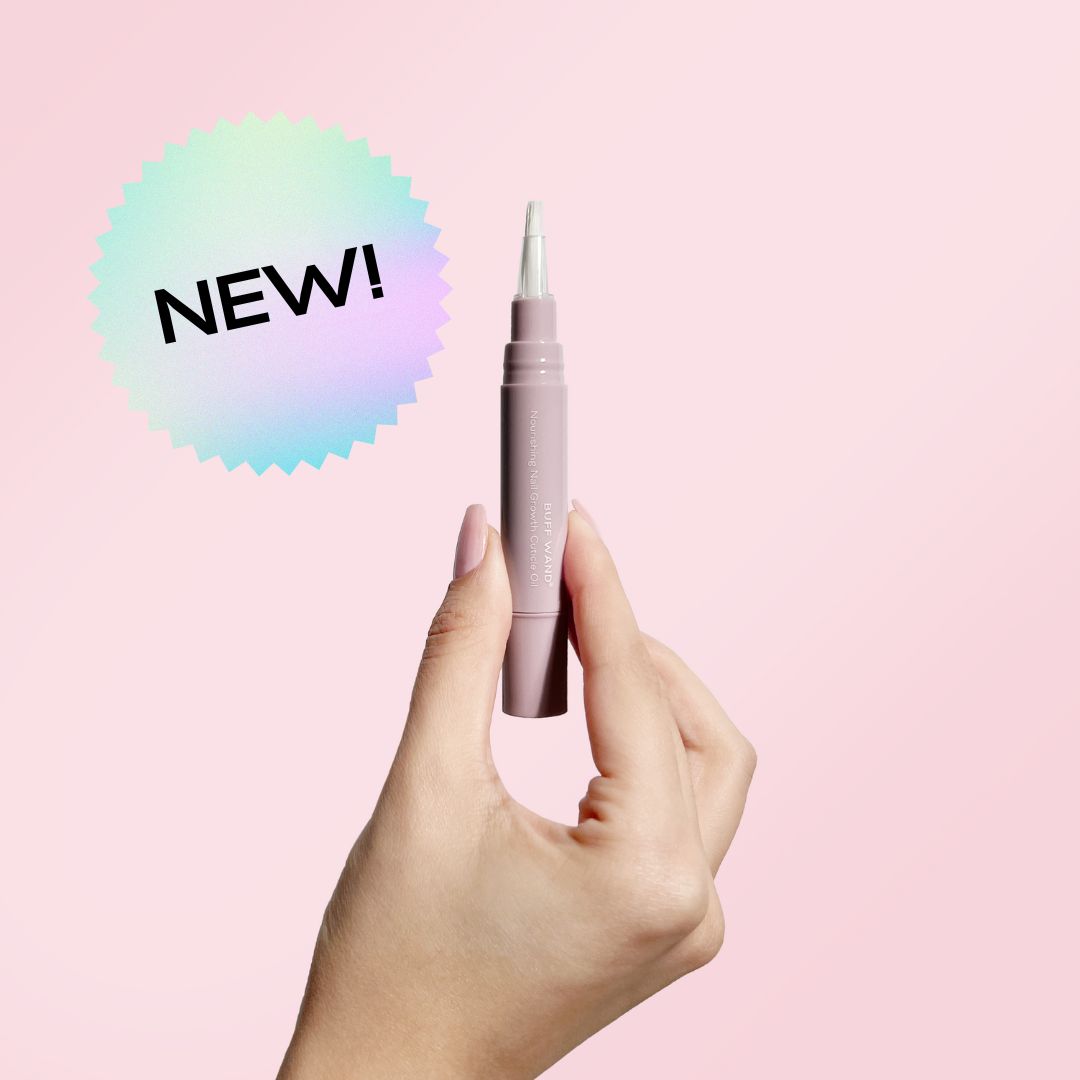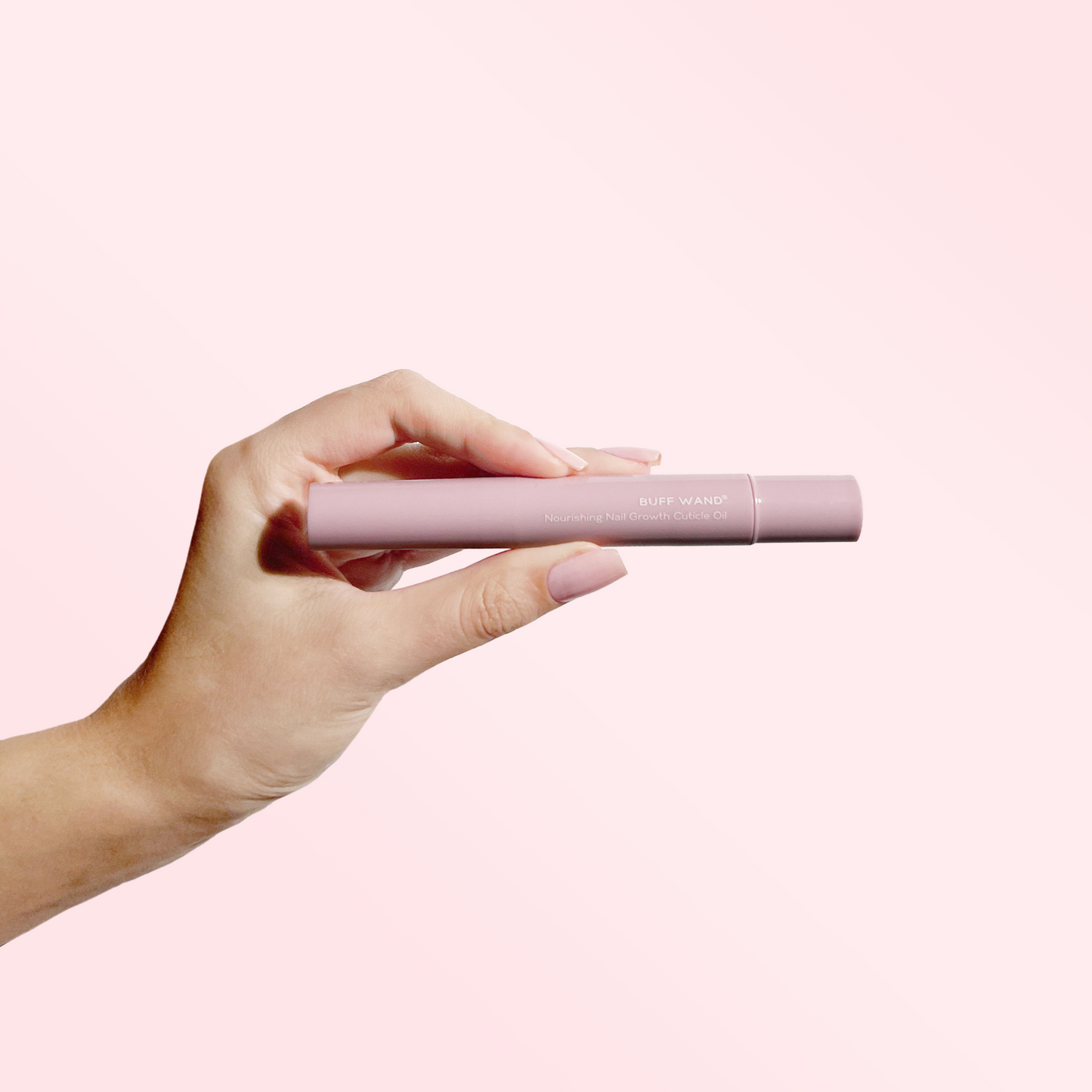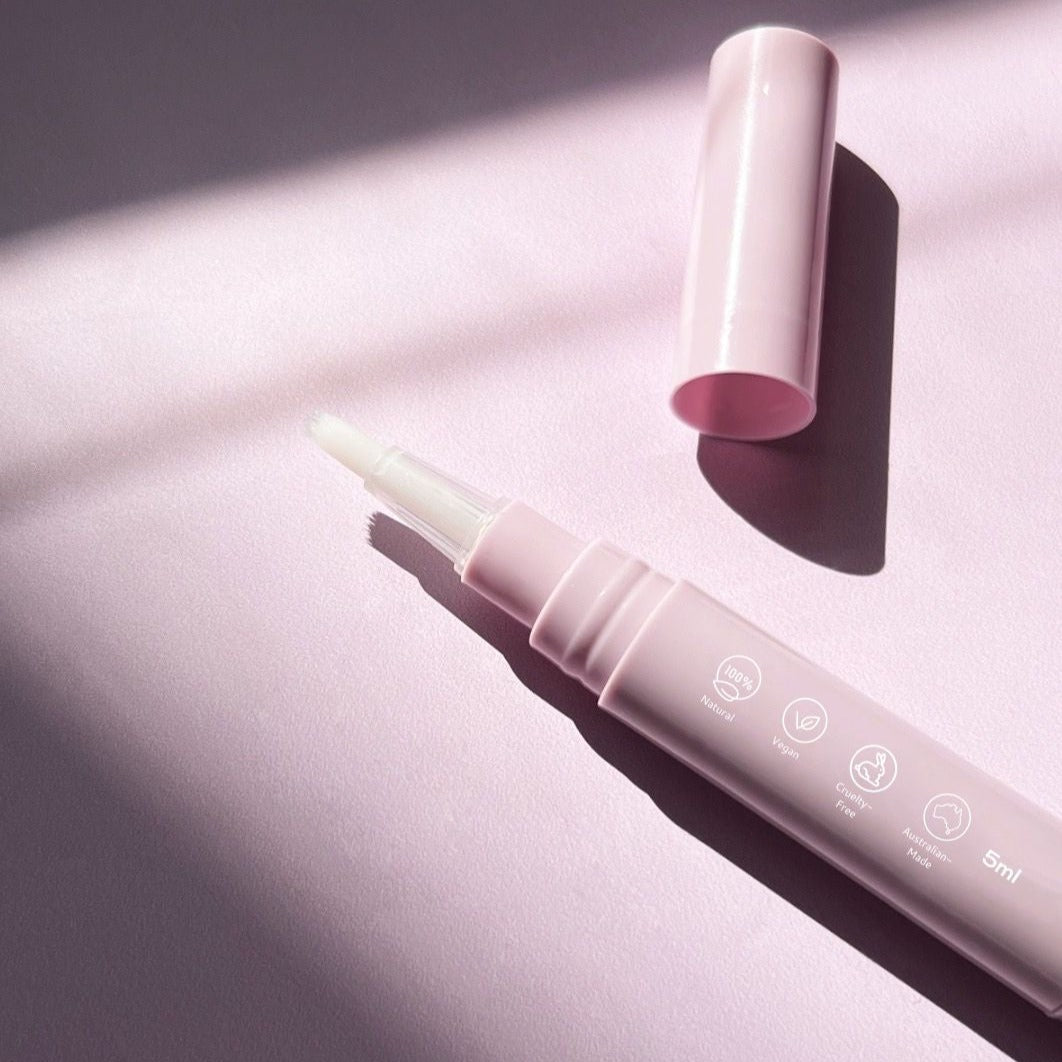 Nail growth cuticle Oil
Love it helped my nails & cuticles
Buff wand i have ordered one for my daughter
Makes your nail alot better than other nail files i going to order another one
Order now …….
My advice is, just order both products, don't wait a second longer, the buff wand and the cuticle oil, amazing products, you will have no regrets.
Love, love, love these products ❤️
Good but too small
I have noticed a difference in the strength of my nails. The product itself is good.
This would've been 5 stars had this contained a reasonable amount of product.
They are not forthcoming with the volume of the product, which is only 5ml.
The volume is not listed in their product description.
I also didn't receive a response to an email I sent asking how much was actually in it ( they responded to say price but after I clarified my question they didn't respond).
In their pictures of the product, the volume also isn't shown.
One of the pictures they have used shows same area of product in picture I have attached, however volume is clearly omitted when compared.
It's a very small amount for the price.
I would give 5 stars if it was at least 7.5 ml at same price.
It appears to be a deliberate omission in order to sell product.
Dear Tracy,
Thank you for your review and feedback. I am very happy to hear that our cuticle oil has improved the strength of your nails, as a lot of thought and research has gone into our formula in order to produce such a wonderful product for improving nail health!
As I mentioned in my email to you, I'm very sorry you believe you didn't receive a reply to your question. I have double-checked again and have not been able to find an email enquiry from you so it must not been received, as I make it a priority to respond to every customer enquiry. Thank you for bringing my attention to the fact that the amount of product in our cuticle oil was not displayed on our product listing - this was an error which was unfortunately overlooked, and I can assure you that by no means was it a deliberate omission as we never intend to mislead our customers, who we value so dearly. Following this feedback I have updated our product image and description to include this information.
Our cuticle oil pen contains 5ml of product, which is more than what most brands currently offer (most offer 1ml - 3ml), and 5ml is actually the largest sized pen available on the market. Please note that a little goes a long way - our concentrated formula contains very high quality, sustainably-sourced natural oils and absolutely no mineral oils or other cheap filler oils that are often used. I hope you can appreciate that the price reflects the quality of ingredients in our product, which is made freshly in small batches right here in QLD, Australia.
Thanks again for your feedback and if you have any further questions please email hello@buffwand.com